Image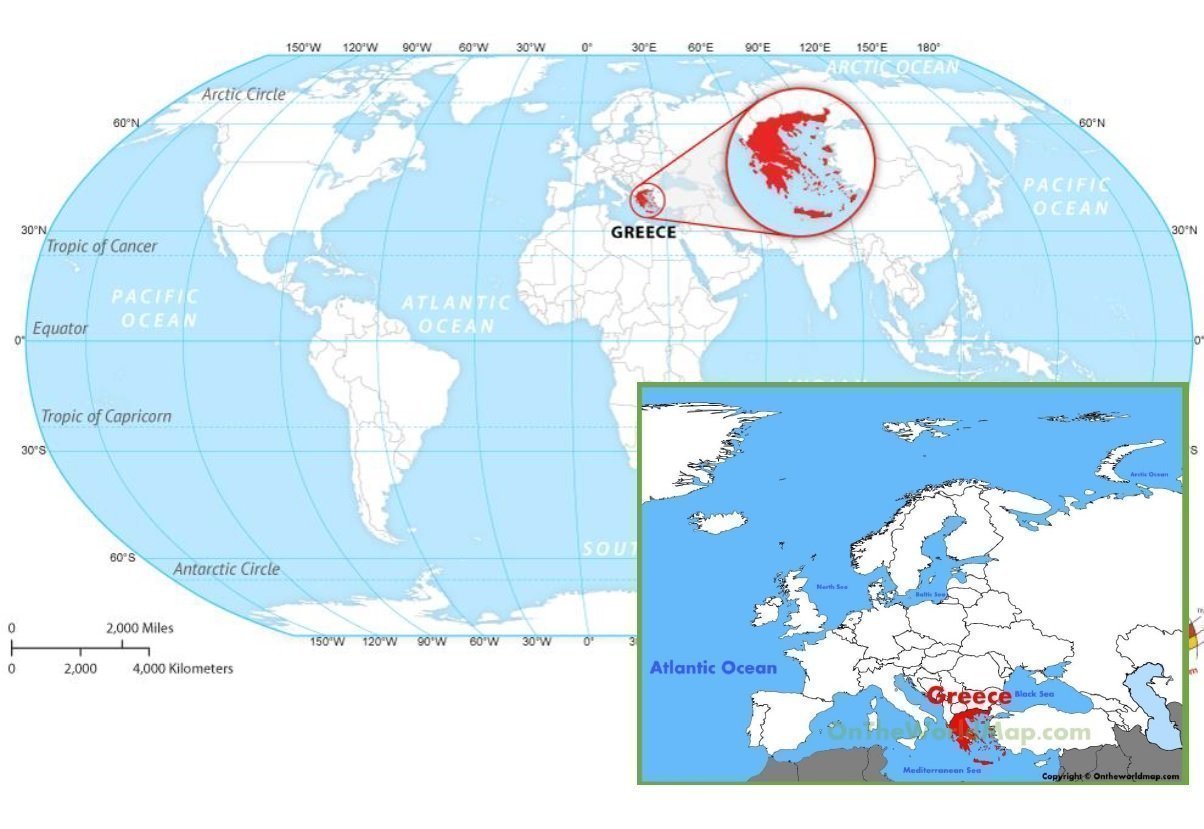 Geography
Greece is located in south-eastern Europe, on the southern end of the Balkan Peninsula (Haemus peninsula); it lies at the meeting point of three continents – Europe, Asia and Africa. Greece borders to the North on Bulgaria and the Republic of North Macedonia, to the Northwest on Albania, to the Northeast on Turkey; to the West it is washed by the Ionian Sea; to the South by the Mediterranean Sea and to the East by the Aegean Sea.
The total area of Greece is 131,957 km2 and consists of three main geographic areas:
a peninsular mainland (that extends from the region of Central Greece on the South to the region of Thrace on the North) being the biggest geographic feature of the country
the Peloponnese peninsula that is separated from the mainland by the canal of the Corinth Isthmus,
and around 6.000 islands and islets, scattered in the Aegean and Ionian Sea, most of them grouped in clusters, that constitute the unique Greek archipelago. Crete, Rhodes, Corfu, the Dodecanese and the Cyclades are some of the famous and popular islands and island clusters in Greece.
Eighty percent of the country consists of mountains or hills, making Greece one of the most mountainous countries of Europe; furthermore, it has 16.000 kilometres of coastline of which 7500 are found around the thousands islands of the Greek archipelago, a truly unparalleled phenomenon on the European continent.