Image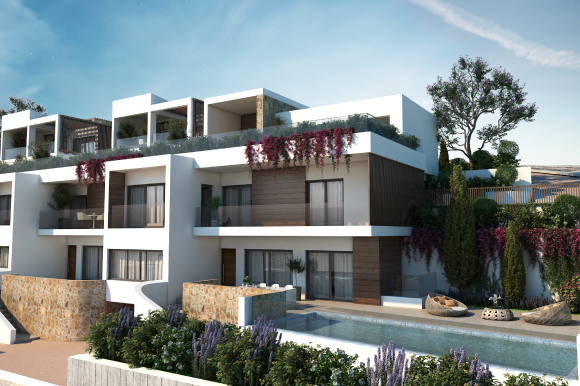 Facilities
Theseus Beach Village is a stunning luxury awarded complex, gracefully set on the Cretan shores displaying a successful mix of design, comfort and quality construction, inspired by the true essence of Mediterranean living.
An incredible array of facilities offered at Theseus Beach Village is an essential part in ensuring a complete living experience: access to an amazing beach with crystal clear water and boat mooring facilities, tennis courts, communal swimming pools, a cafeteria, children's playground and communal green areas.  
A strong feeling of camaraderie has developed between the residents of the project and gatherings are organized to promote a more communal feeling.
Services
It is our intention to create and maintain an environment for our clients which makes a deep and positive impression on them and enhances their quality of life. They can enjoy the benefits of a Mediterranean lifestyle in their own home.
Our company minds the road cleaning, street lighting, garbage collection and operation of the biological sewage treatment plant. We offer maintenance services for the properties, arrange gardening/cleaning/housekeeping and assist residents on delivery services. All properties enjoy a wide range of satellite channels and high speed internet. The project is fenced and can only be accessed through a 24/7 controlled and guarded gate.
Image