Image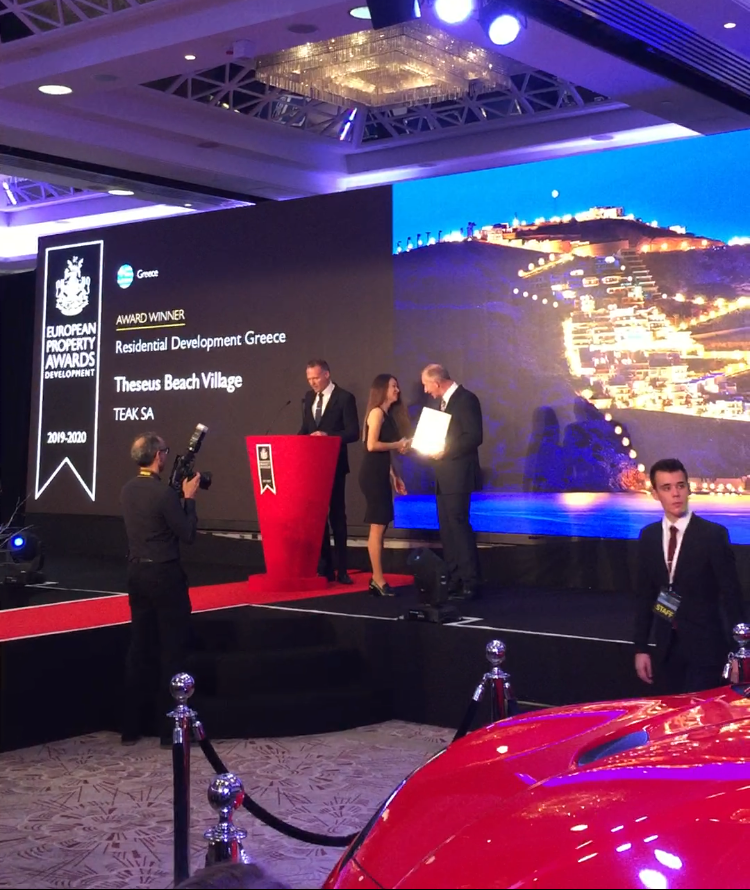 For the second consecutive year, TEAK SA will be honoured at the European Property Awards 2020-21 for the project Theseus Beach Village to be recognised in the Residential Development category.
The Awards are in their 27th year and cover over 45 different residential and commercial categories. Regional heats are staged for Arabia, Europe, Africa, Canada, Central & South America, the Caribbean, USA, UK and Asia Pacific. The European Property Awards are judged by an independent panel of over 80 industry experts. Judging focuses on design, quality, service, innovation, originality, and commitment to sustainability. The judging panel is chaired by Lord Caithness, Lord Best and Lord Waverley, members of the House of Lords in the UK Parliament.
Due to Covid-19 a Red-Carpet Virtual Ceremony will be presented online on 11th of December 2020.